No matter what's happening around the world, a good book can provide insight, comfort or a welcome escape. As the COVID-19 outbreak continues and many of us are seeking entertainment while staying home, reading offers some respite.
Now may be the time to finally dig into that epic novel you've had on your shelf forever, revisit an old favourite, try something out of your comfort zone or catch up on everything marketing!
It's true, there are a lot of great blogs, podcasts and other media to be consumed in the marketing world. But books are a little different, they have an almost timeless appeal.
At Merali Digital, we've decided to catch up on reading and selected five of our favourite new and old marketing books, compiling them into the list below. The result, we hope, is a definitive collection of indispensable texts for today's marketers.
1. Building a Story Brand by Donald Miller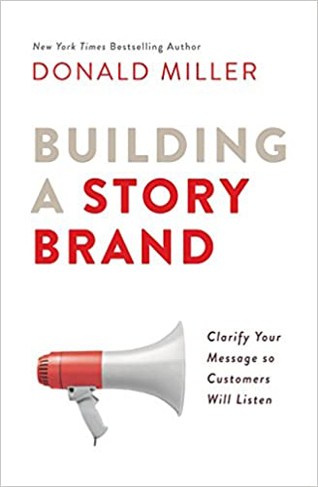 An essential part of building a brand is to associate it with a story that resonates with your audience. Understanding the principles that guide the consumer mind is critical to success in the modern world.
Tackle division within the organisation

Find the hero in the story
2. The 22 Immutable Laws Of Marketing by Al Ries and Jack Trout
Marketing is a constant struggle for a piece of the customer's mind and attention. Many marketers want to be number one or emulate what the leader does, but in most cases, this is not the best way. Follow immutable laws, and you will have a winning strategy.
Marketing is a battle of ideas and perceptions, not a battle of products

The essence of marketing is narrowing the focus
3. Momentum by Shama Hyder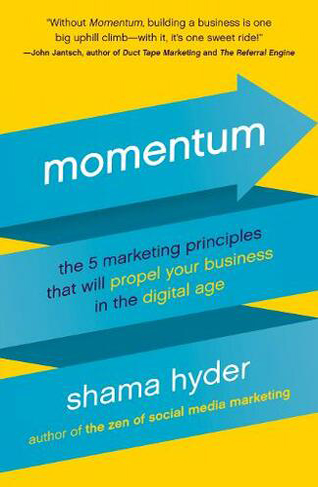 The digital world has revolutionised marketing. It's never been easier for brands, companies and individual entrepreneurs to reach potential customers. But at the same time, with all the noise in the world, it's never been harder. Momentum presents strategies for cutting through the noise and making a real impact with your marketing.
People don't use social networking to connect with each other. They do it to showcase their own identity

Don't just broadcast social media at a general audience. Focus on a specific persona and ask for dialogue to attract engagement

Create content for the client's every need and make content easy to read and remember via stories. Make your clients the hero of the story
4. Everybody Writes by Ann Handley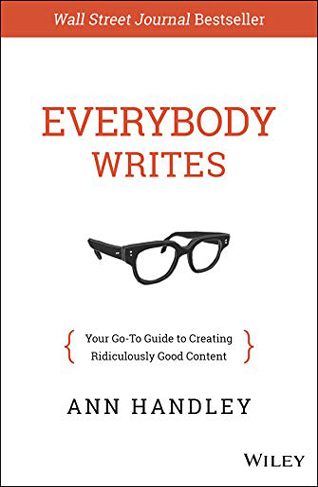 Do you need a right-hand man to help you with your writing assignments? Don't fear, because unlike other masteries, becoming a journalist, editor, writer or a screenwriter relies on gradual development. In this book, Ann Handley defines the simple ground rules to write the perfect copy that will attract customers, convert leads into sales and part-time users into full-time collaborators.
Design the perfect About Us page

Dive deep into discovering their necessities

Focus on the problem, and then provide a solution
5. This is Marketing by Seth Godin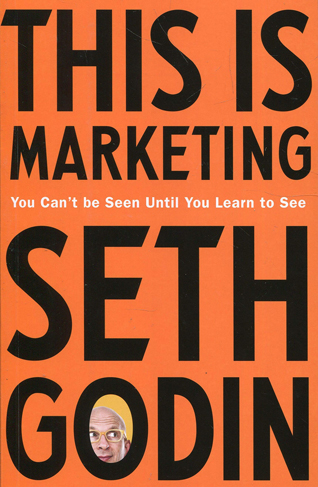 This is a great book for anyone working or interested in the marketing world. As Godin says: "Marketing is all around us. From your first memory to the moments before you began to read this book, you have been inundated by marketing. You learn to read from the logos on the side of the road, and you spend your time and your money in response to what marketers have paid to put in front of you."
The best marketing speaks to the narratives your audience tells themselves about status and affiliation

To create something worth buying, choose an underlying human desire and fulfill it
If you'd like to purchase a book, we ask you to browse the website of your local independent bookstores. This will not only help local small businesses in a time of need, but might also get the book to your doorstep faster than most e-stores, which are prioritising shipping essential household and medical supplies.
Thankfully, most books are easy to access without leaving your home. Libraries across the map are allowing cardholders to borrow e-books and audio books without visiting a branch. Several companies are also offering free e-books and audiobooks right now. A few of those offers include a 30-day free trial to the reading subscription service.
There are huge amounts of marketing books, and we might have missed out some great books.
What are the best business marketing books that you've read? If you have any recommendations that you'd like to see added to the list, let us know in the comments below.