In today's blog, we will be talking about two marketing models (SOSTAC and RACE) that are key elements in the marketing world. Learning the frameworks and strategies that help build a good marketing strategy is always a good idea in order to execute a good analysis for a potential client or business. I've also added a case study for an in-depth understanding. Hope you enjoy and learn something new! 😊
Case study overview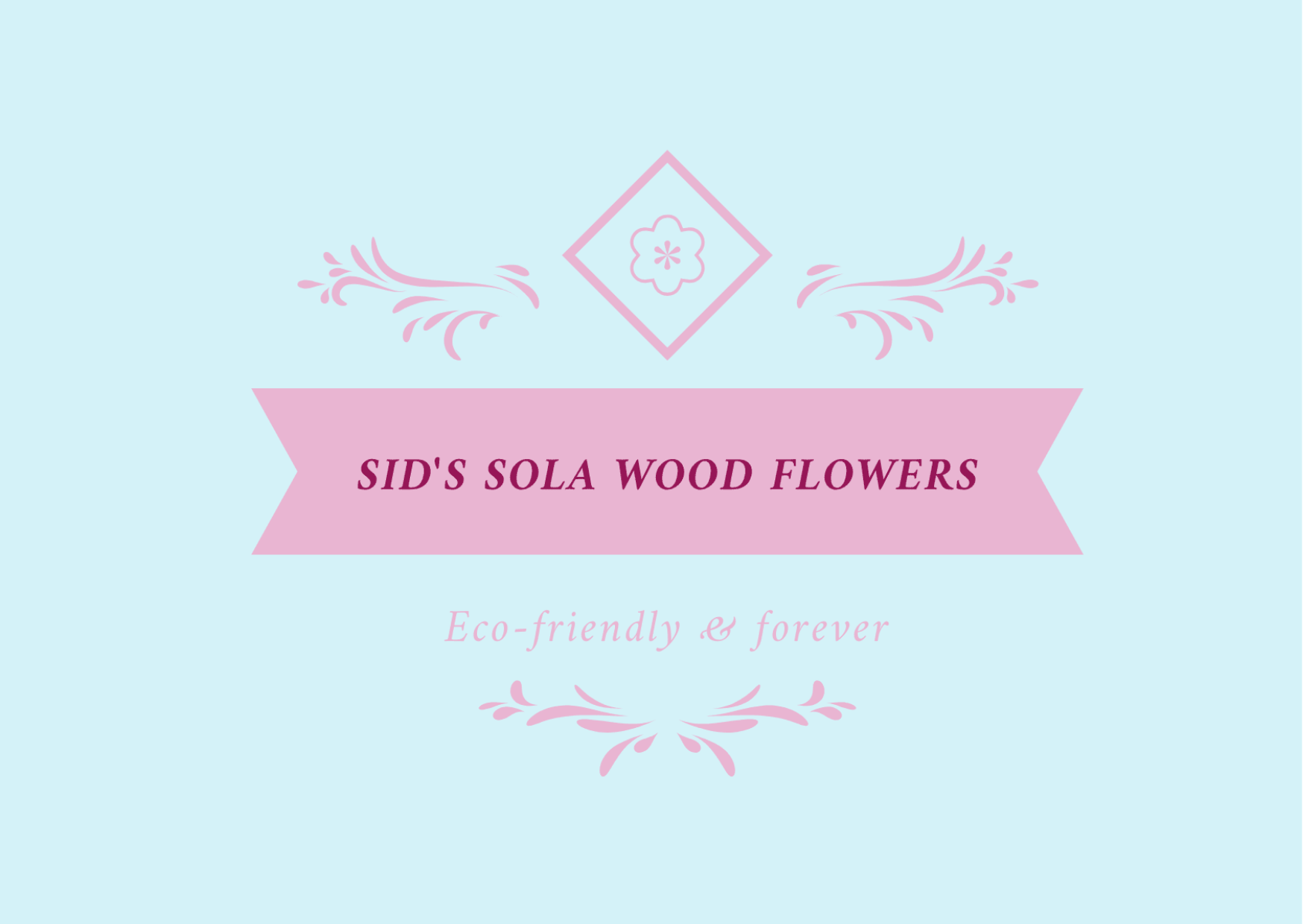 One of our clients is a flower store called Sid's Sola Wood flowers (SSWF), they are UK's first sola wood flower provider, and they have an amazing selection. We manage their social media and google ads.

1) SOSTAC model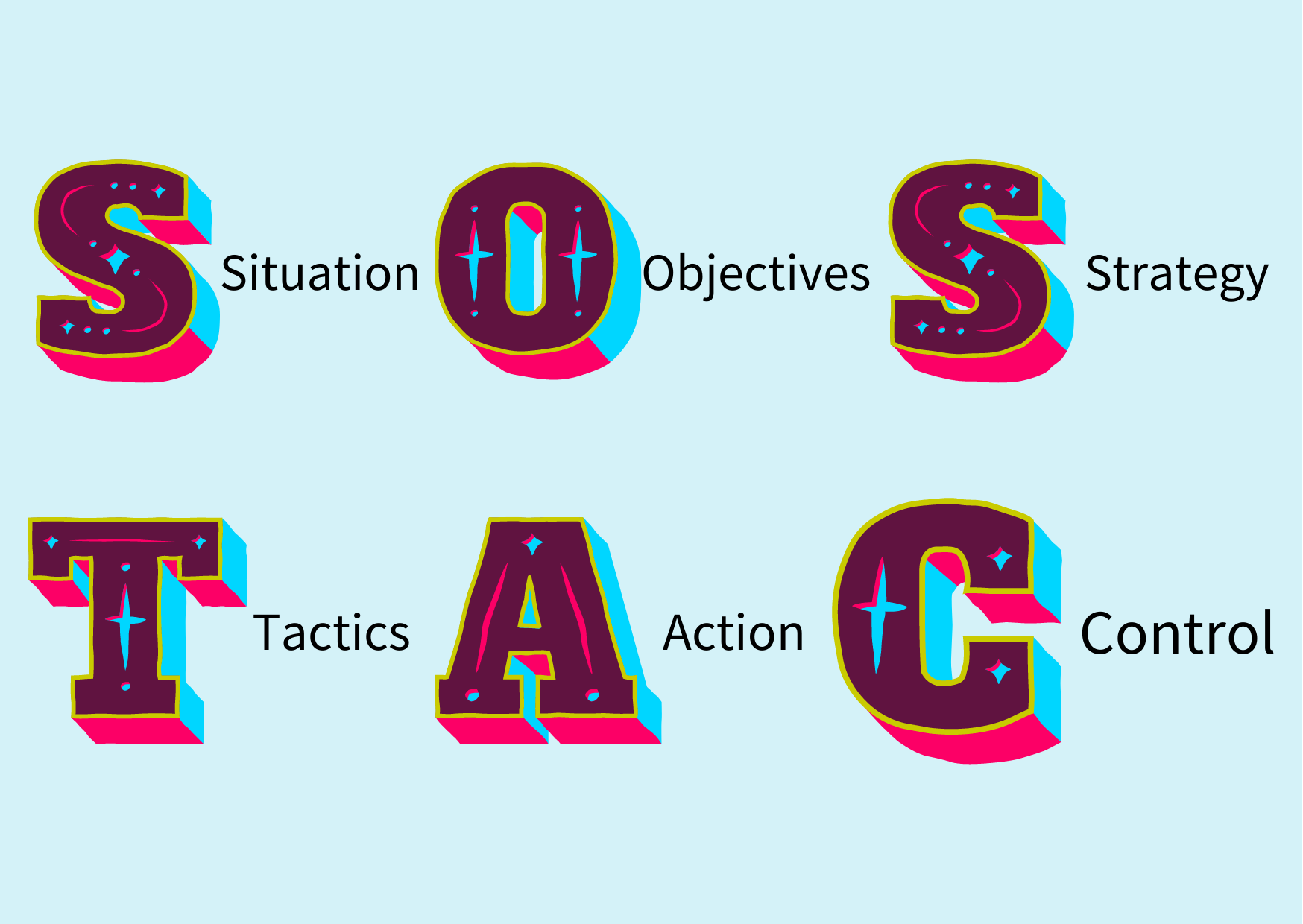 SOSTAC model is a general marketing strategy that is easy and simple to remember, it also includes the fundamental issues that need to be addressed in a plan. It stands for:
Situation- What are we doing now? So, regarding SSWF they would post very inconsistently.
Objective- What do we want to be? SSWF wants to increase its client base and eventually become a household name as a provider of sola wood flowers.
Strategy- How do we get there? We have the idea of a marketing strategy addressing each of our clients' concerns and put a desirable plan in place.
Tactics- Explain how to get there? This is the more in-depth step of the strategy, for example, going into detail as to how we would increase the clients' followers on Facebook while converting them to potential buyers. Action- What is the plan? This is where the plan is executed, so for SSWF, we started building the content, such as what will work for them? What do their followers want to see?
Control- The result? After a month of consistent posting and executing our plan, we found that we had hit our target and beyond with a total of 100,000 Facebook ad impressions and over 30 orders placed. Analyzing the data, we decided to continue ahead with this plan to maintain upward growth for the client.
2) RACE model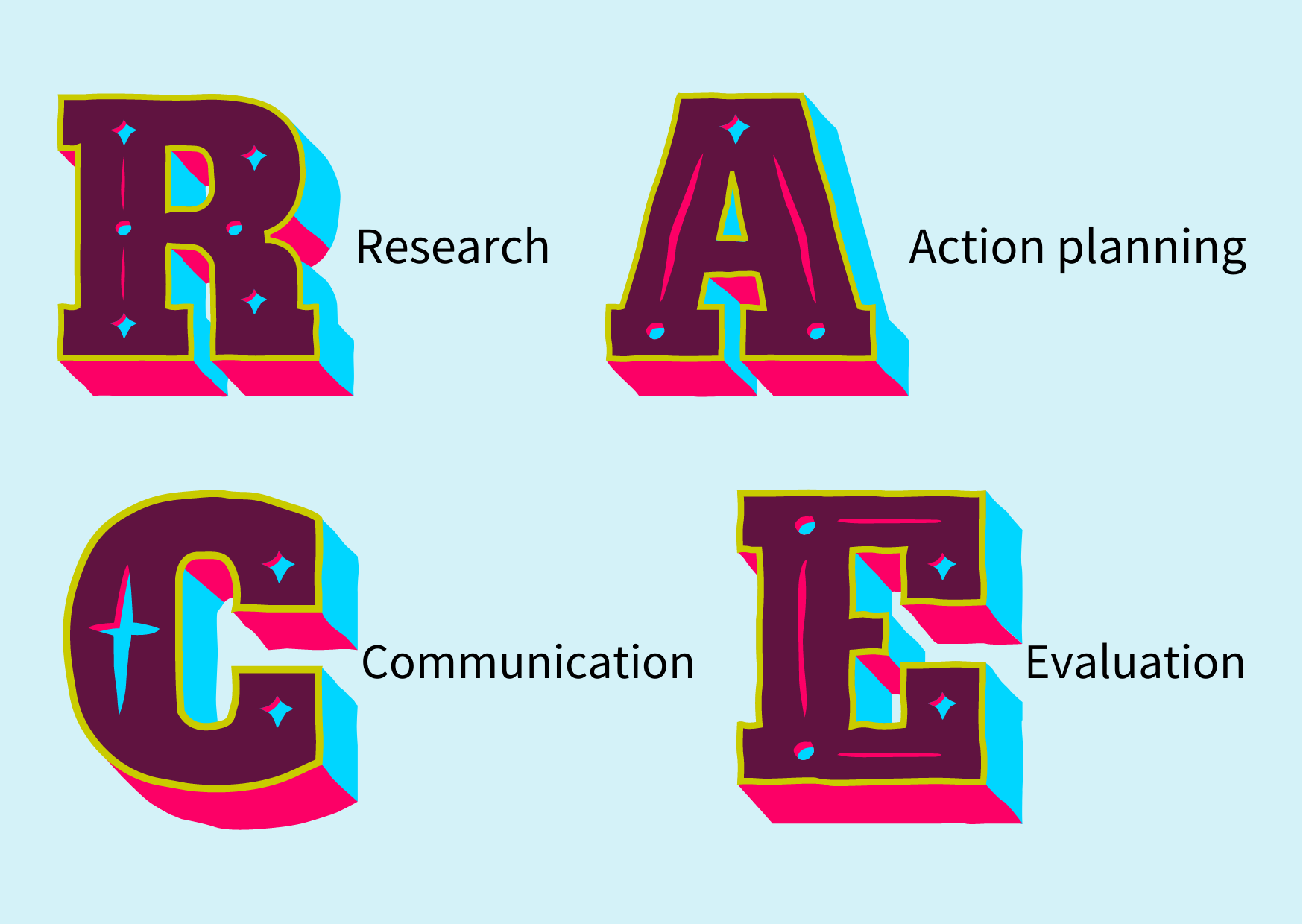 It is a practical planning framework that is used in digital marketing to help manage and improve results. Its initial first step is to plan, meaning, having a strategy, objective, and planning. It stands for:
Reach- This involves raising brand awareness, such as for its products and services. You can measure your campaign's success by tracking the traffic. This stage is fundamental when launching a new product or website. For SSWF, we do this through social media campaigns on key platforms.
Act- This stage is short for interacting and maintaining a relationship. You have to offer value to prospects. At this stage, the more leads captured will decide the conversion rates. For SSWF, this is where we would interact and engage with their followers.
Convert- This stage means converting your leads to paying customers. For SSWF, this would be the stage of following and interacting with people interested in flowers and messaging them and hopefully converting them into paying customers. We create traffic campaigns on ads manager by targeting SSWF's ideal audience as well as website visitors who are considering making a purchase but just haven't yet. The ads will help them move from the middle of the funnel to the bottom of the funnel.
Engage- This means building a long-term relationship with your customers which can lead to loyal customers/subscribers who can patron your brand. For SSWF, this would mean working on keeping a relationship with viewers and customers and building a loyal customer base. SSWF uses thank you cards in her packages and provides excellent customer service like providing a discount on the next purchase by signing the newsletter.
To conclude, these models can be used together at the beginning stage of a campaign and if used correctly, they can result in a greater and more efficient outcome. At Merali Digital, we do this and more to launch your business campaign and achieve a substantial result, so call 01923 823577 or email us at info@meralidigital.co.uk for more information.