Last week, tech giant Google Inc. launched a new Singapore office in Mapletree Business City. This will house a team of 1,000 employees and will serve as the company's Asia-Pacific headquarters. Adding to this news, this week there have been announcements that in 2017, £1 billion will be invested in Google offices set to open in Kings Cross, London.
Google currently has an Alexa rank of 1, which means that more than half of the 3.12 billion people on the web use or access it. It is a company which dominates its competition, but how and when did this corporation become so successful? We look at some of the factors involved in the continual rise of Google.
First a bit of background
Google Inc. (previously "BackRub") is a relatively young company. It was established in 1996 when two PhD students by the name of Larry Page and Sergey Brim collaborated on a project to build a search engine. They wanted to organise the seemingly infinite amount of information available on the world wide web in an efficient manner. A process called spidering enabled data to be amassed from the web (a software application would systematically browse the web for new data to update Google's database). The pair produced a series of algorithms such as PageRank (named after Page) that would sift through these masses of raw data collected. These two processes essentially represent the bones of a search engine.
Both Page and Brim were reluctant at first to leave their PhD studies and ran this operation out of their dorm rooms as a side project. By mid-1998, Google was getting 10,000 searches a day. Together they took out $15,000 worth of credit card loans to purchase a terabyte of disk space to hold more data and made a business plan. Eventually they moved into offices in Silicon Valley, and in 2003, they moved to a complex of buildings in Mountain View, California (where Google HQ, the Googleplex, still stands today). The pair's dedication to this company paid off, and Google Inc. today has 57,100 employees (as of 2015) and a net worth of $350 billion.
Flikr/Haldane Martin
Google now runs at least 1 trillion searches per year. It has expanded and provides online advertising technologies, search, cloud computing, software and hardware.
On the other hand, previous competitors such as Jumpstation and Infoseek are no longer in operation due to a lack of funding, and WebCrawler, another prominent search engine at the time that Google was founded now serves as a metasearch engine (meaning that it does not have its own database of web data but combines results from other search engines).
What's inside the Googleplex?
It might be argued that as a search engine, Google had a fortunate combination of a simple user interface and high functionality which allowed it to gain popularity among mainstream web users. This was in large part due to Larry Page and Sergey Brim's programming and technological prowess. Nowadays, Google Inc. maintains its edge within an increasingly competitive technological landscape. The company continues to innovate and add functionality to its search engines as well as its extended service and product range.
This is achieved by the company's unique corporate culture. Google has a non-conventional way of doing things. Between 2001 and 2015, Google's official corporate motto was "don't be evil." This somewhat whimsical phrase neatly sums up Google's business practice. A glimpse into the Googleplex, the company's headquarters in California, will hint at the playfulness that is nurtured within this organisation as a whole, demonstrating the way that the company rejects traditional office layouts and ways of working. Offices are designed with open architecture, fresh design, and with an eye for employee comfort.
Inside there are scooters for individuals to travel between workspaces, slides to cross floors, sleeping pods for people to get rest or have a reflective moment, meeting rooms with sofas and mood lighting. This is just some of what is involved in these office spaces. By keeping workers happy, productivity is raised. Within this open and unconfined place, "casual collisions" happen among the workforce (in the words of civil engineer who worked on the San Francisco HQ, David Radcliffe) and collaboration is enhanced. Quite simply, this workplace climate makes Google the groundbreaking and innovative organisation that it is. It allows it to attract and retain the best talent, and to make effective use of this talent.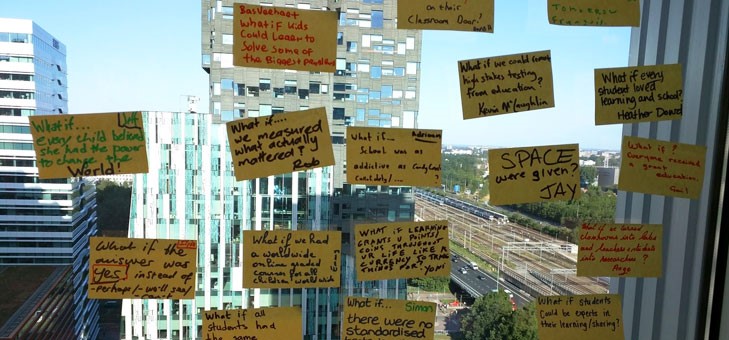 Martin Hamilton

Put your money where your growth is
Additionally, Google invests carefully in numerous ventures. Ten years ago, the company made a $1.65 billion purchase of YouTube. This has paid dividends as YouTube is currently worth circa $40 billion.
Google has recognised the universal popularity of 'Google Maps' and it has dedicated resources to continue to improve and enhance this search engine feature. Despite featuring advanced and incredibly useful technology, Google Maps is free for all to use. The company does not compromise the user experience in order to profit. Instead, only unobtrusive means of advertising are incorporated into the app. For instance, businesses might display their logos on a map and this replaces the generic icons that would be otherwise displayed.
Besides this, the company has resources dedicated to researching robotics, home automation, driverless cars, medication and even climate change insurance (Google Ventures has invested in The Climate Corporation which sells weather insurance to farmers to protect them from increasingly extreme and unpredictable weather conditions) among many other projects. Google invests over $8 billion, 13.2% of its revenue on research and development. It has approximately 18,000 individuals working in this area. In order to maintain its edge and secure growth, Google invests heavily in forward looking innovations.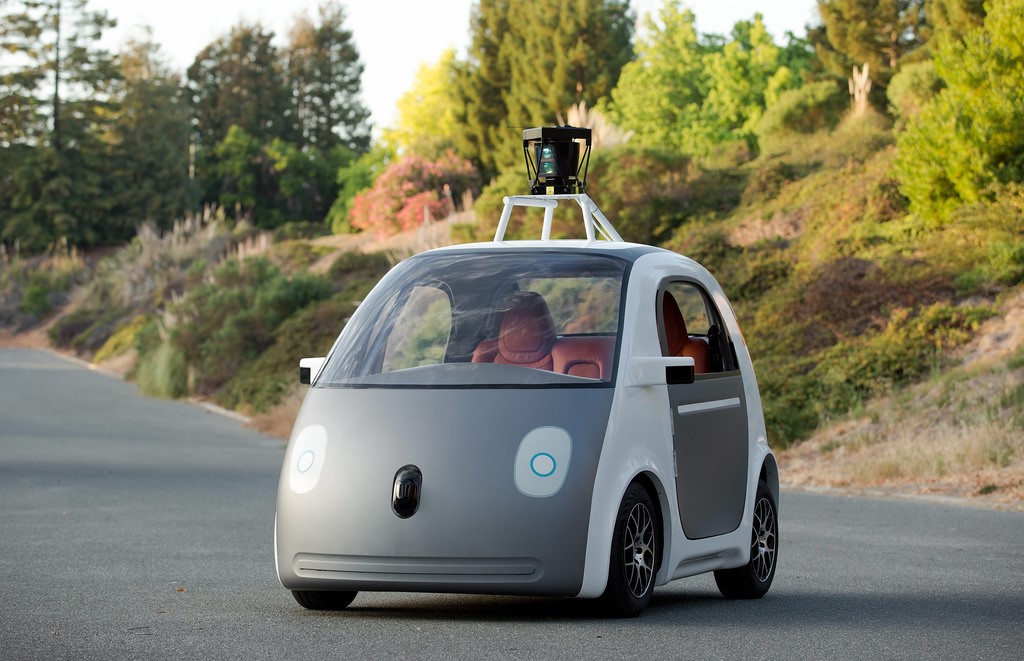 Flikr/Smoothgroover22
There's no such thing as a free coding lesson?
Google has reported that it has a vision to heavily subsidise the cost of coding and digital skills lessons where it can to bridge the "digital divide" between the haves and the have-nots; those who can afford an education to allow them to enter the technology world, and those who cannot.
Following the opening of its offices in Singapore, Google will implement a 'Code in the Community' programme. This means hosting coding classes for up to 3000 local children aged 8-15 who cannot afford an education in computing. These classes will be run for at least three years.
As well as this, the company has donated $3 million to Code for America, an organisation which helps the US government to educate the public in the practices of the digital age. Google's Digital Garage program provides five hours of free training in digital skills to any individual who wants training in this area.A grant of $1 million has been given to enable individuals to collaborate on the development of technology solutions to help with issues of justice, healthcare and economic development.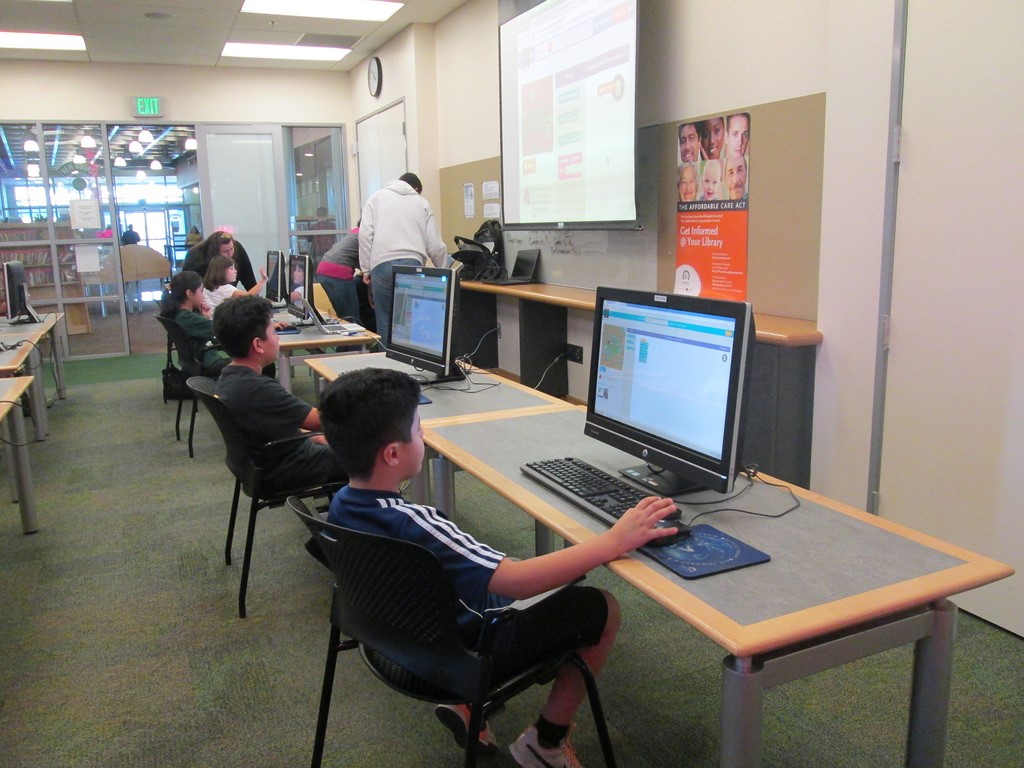 Flikr /San Jose Library
Not limiting itself to providing coding lessons, in the UK, a Google Expeditions initiative will run during the next school year. This will bring cutting edge technology of virtual reality to one million children in UK schools. This is an experimental programme which might allow children to go on virtual trips to museums, inside the human body and to outer space. It is hoped that this will enhance the learning experience for these children.
To sum up
The upshot of this investment and philanthropic activity is that as a company, Google promotes an ethos of learning and knowledge sharing. Google has shown that it wants the technology sector to be accessible to all, and its future strength will lie in bringing technology to those corners of the world which still lack access to or understanding of technology. By providing this kind of educational scheme, Google is making a smart investment in the future of technology and the future of itself.
All in all, by maintaining a relaxed corporate culture and investing generously in select projects, Google has produced a uniquely successful brand and business model.